Lacrosse Introduction Period (EN)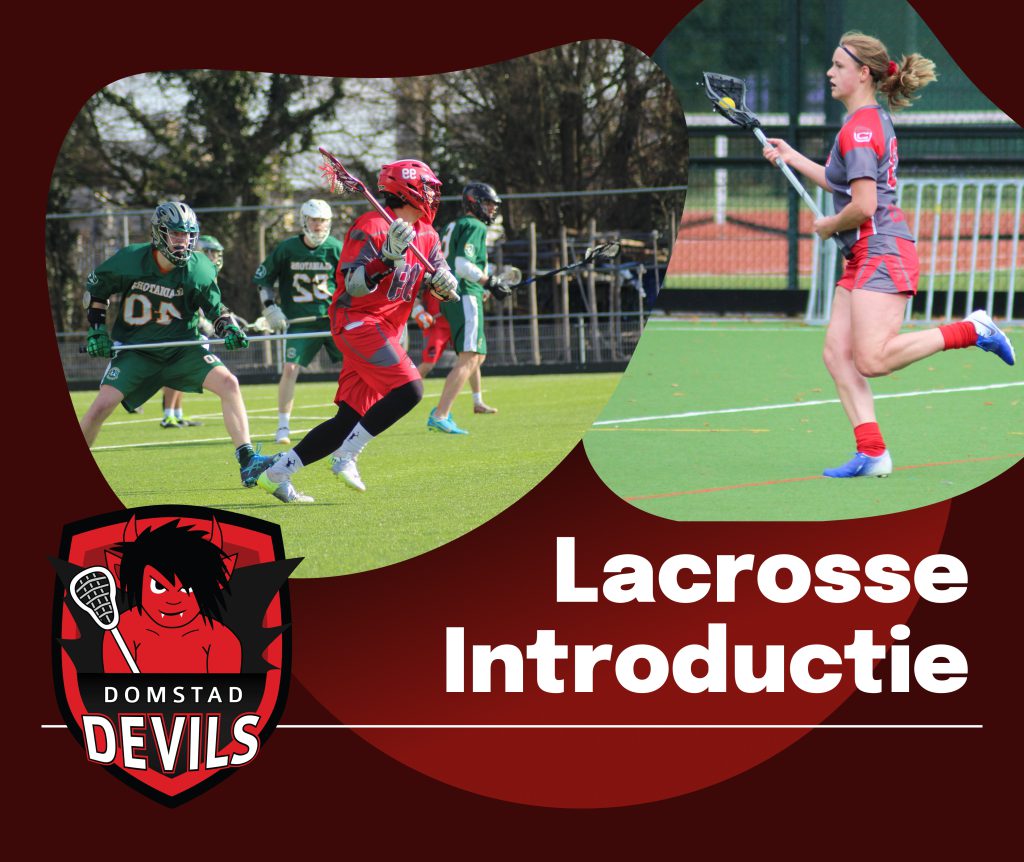 In September we organize the Lacrosse Introduction Period (LIP) which is the perfect time to get to know lacrosse and the Domstad Devils! The LIP lasts three weeks and includes practices and social activities. This means you have every opportunity to get to know our club and the sport. Almost everyone who participates is new to lacrosse, but as you will see it is easy to pick up. At the end of the LIP you will form a team to go to the Newcomers tournament and show off your new skills!
Schedule
The practices are twice a week on Monday and Wednesday from 20:00-22:00. You can join dinner before practice and the social activities are normally after the practice on Wednesday. For the full schedule, see below.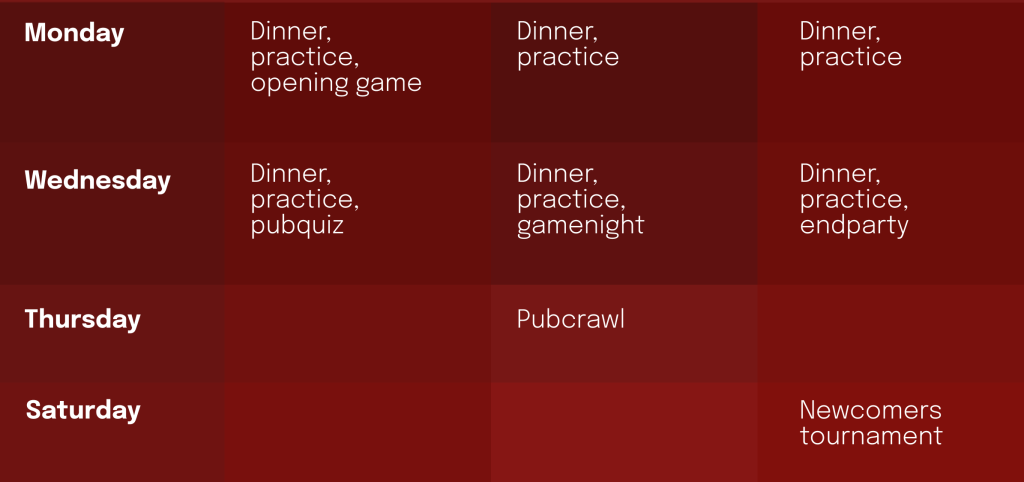 The cost of the LIP is €27.50. In return you will get:

– 6 Introduction trainings
– Lacrosse gear during training
– Meals before training
– The Newcomers tournament with clubs from all over the country + BBQ
– Devils goodies
– 5 activities (among which are a Game night, Party, and Pub Crawl)
Register
To get to the subscription form, use this link. If you cannot wait for the LIP to start, check out our introduction to lacrosse videos on Youtube!
If you are excited about lacrosse but cannot make it to the LIP, please get in touch with our secretary (secretary@domstaddevils.nl) to join one of our regular practices later this year.